posted by Ferdie Flores, MSCE, Wedding Photographer Philippines (posted Nov 11 2008)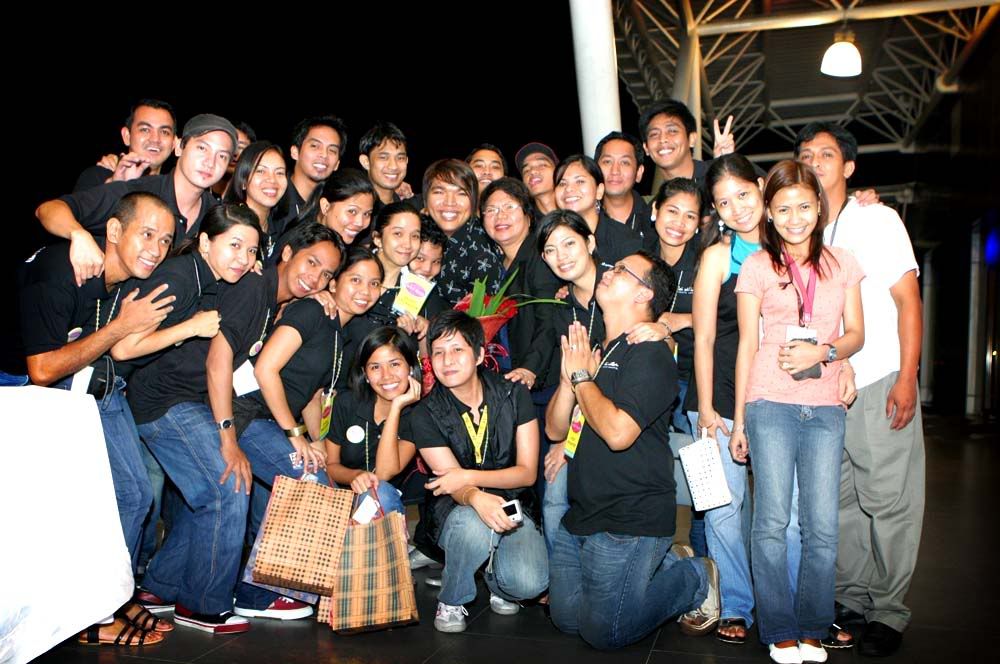 Loi Villarama and team
The story is out, it'll soon be the talk of the town… It was a successful Grand Bridal Shower Party 2008. Congratulations to Weddings and Lifestyle, Loi Villarama and his team (Loi Villarama Events Management) for hosting/organizing the country's first one of its kind Bridal Shower!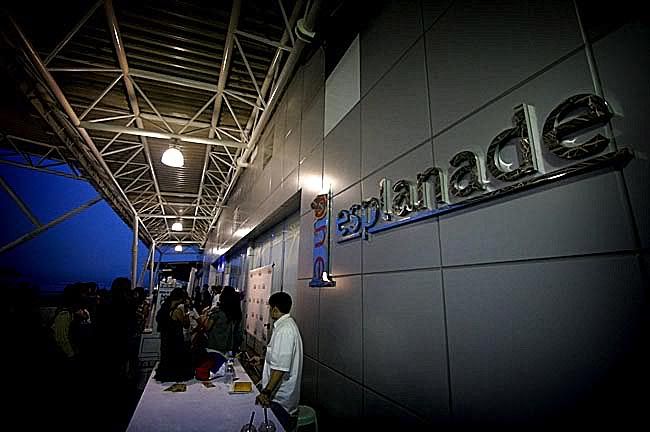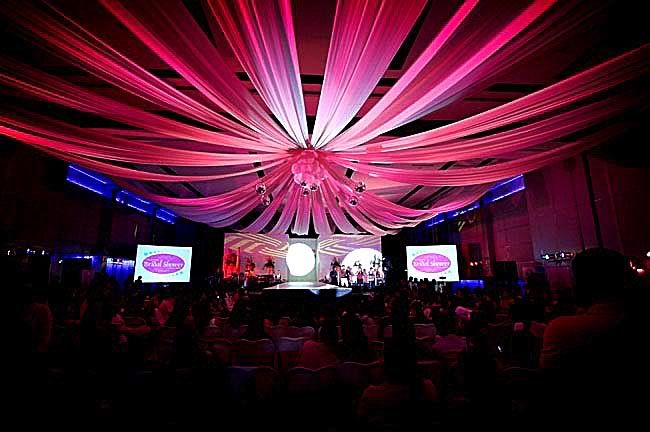 At first, I was really worried as the rain poured hard during the afternoon. In fact, our wedding shoot in QC started an hour late for the ceremomies, due to Flash floods and traffik. But despite the rain, it was a full packed 1Esplanade we had. In fact, even after the show, at around 10PM, people were still arriving, they were obviously late because of traffic, hard rain and Flash Floods. Imagine the turnout if there was no rain!!???
The party was handled extremely well! All hands and praises to Loi Villarama and his team! It was a huge success especially for a first timer! Next time Loi, put up some balloons and confettis para mas bongga! Haha!!!
…and during the wait, here again is our teaser ad OBB (Opening Billboard,) watch it one last time!

OBB 2008 from Ferdie Flores on Vimeo.
The party was for benefit of Bantay Bata! Loi, we are so proud of you! We're so proud to be your friend… to be your wedding co-supplier!
Shoot Brief: This shoot was really challenging for me! I didn't mind shooting guys (in their undies)! Hell, I've been doing it these last 2 months (during their auditions)… It was challenging because I did a "1 man team", darn! My team, who were supposed to come got stuck in our wedding shoot as it started late because of the rains! It's good thing Jeng (make-up artist) was around to help me out! Haha! Jeng even had retouch make-up works for the male models – "kaya pala parang mas pumogi sila!"

So in this shoot, i was running around 1Esplanade. Then during the model ramp i posted myself at the far-front end while Jeng was right in front of the ramp using my 24-70mm.
Here is Jeng with Loi who were all-laughs after the Party!
It was also good that Dick (sound level) had follow spot lights! It was a "NO Flash night" for me, otherwise, I'll probably miss some shots due to dead batteries!
Here's the Sound Level team! Go-Go Dick!
Anyway, enough said… here are some photos! (Patience my friend, be advised that this post will take some time to load… loading more than 100 photos in this posts!) I hope you can see them all!
As promised: sharing some photos of the sponsors (Belo Medical group) (more pictures here)
If you are a guests during the party, you should find your photos here.
(Here are sample photos of the Boys…

All Hail the King of the Night!
More photos of the Calendar boys? follow this link!
Loi with the Boys
More photos during the night:
(Place your bets!)
…And a sweet birthday Surprise! (Love! Love! Love is all around!)
Free food for everyone! The party had it all! (courtesy of Center Table Catering and Juan Carlo Catering)
..Some Bridal Gown and Entourage Fashion Show…
here is Amon, the designer himself!
… and the people who made it happen!
Don Robert (Bridal cars) himself with friends
To Loi and Weddings and Lifestyle, congratulations! We hope to see you at the Stag Party! 🙂
Venue: 1Esplanade, SM Center Business Park, Pasay City