Posted by Ferdie Flores, MSCE, Philippine Wedding Photographer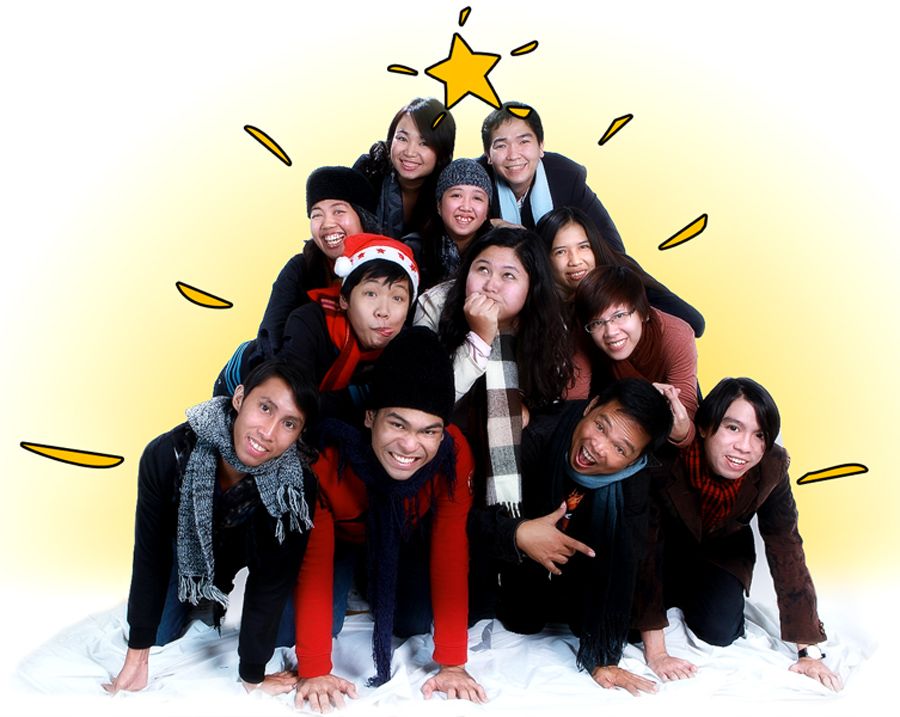 Wishing everyone A very Merry, Merry Christmas and a Happy New Year!!! – Megapixels family
(from top to bottom, left -right) Jeng, Ferdie, Katrice, Tin, Gerlie, Kat, Iyahn, Cris, Willy, Nard, Erwin, Nik
We would like to thank all of you for patronizing.  We hope to see you often visiting our site!
Maligayang Pasko!
To give way for the festive celebration here are our holidays office schedule:
Marcos Highway (Main):
Dec. 23 (til 5PM only)
Dec 24, 25 closed
Dec. 27  (closed Sunday)
Dec.  31, Jan 1 (closed)
SM Marikina Branch:
Dec. 23, (till 7PM only)
Dec. 24, (Mall hours till 7 only)
Dec. 25 (10AM-10PM)
Dec. 31 (10AM-7PM)
Rest of the schedule is open – Follows SM Mall hours.