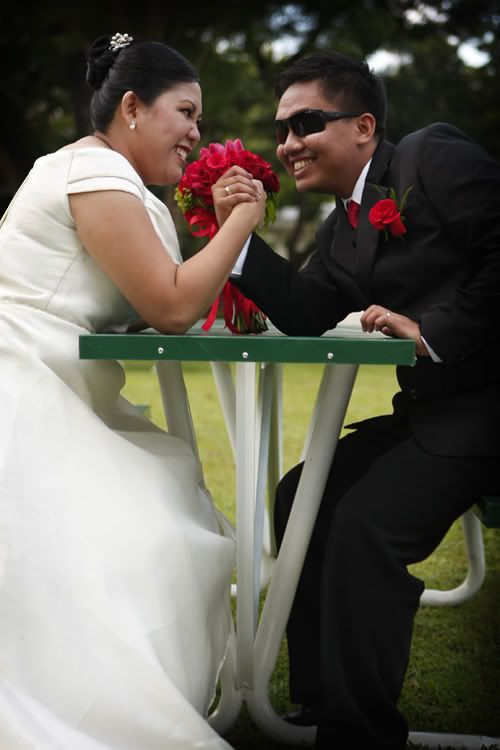 Mike and Cha are couples working hard in Beautiful Dubai… they just went home to let their friends know and celebrate with them their tying of the knot. And what a beautiful day it was!!!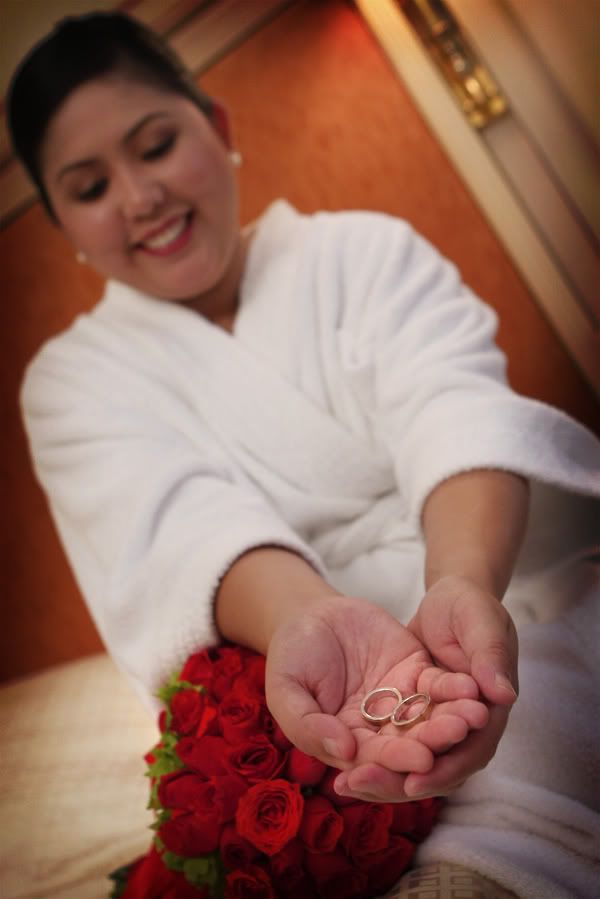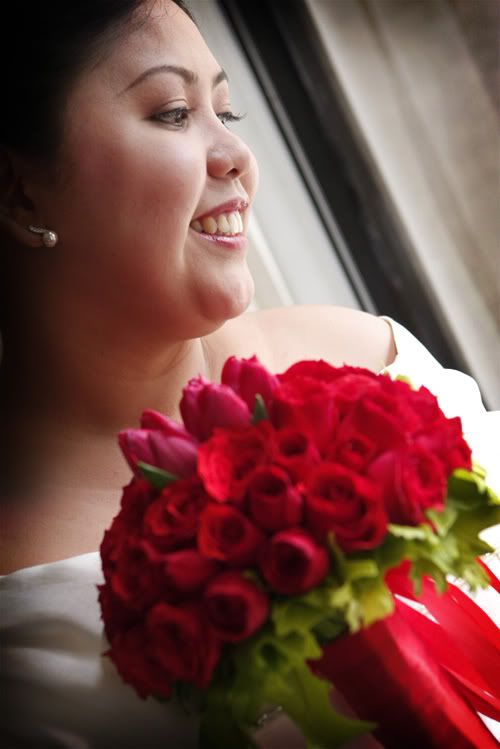 Here's a snapshot at the Mandarin Hotel Captain's Bar… 🙂
..and at the 2 o'clock early afternoon ceremonies…
And the good thing about an early afternoon ceremonies is of course… lots of time for pictorial sessions. I admire Mike and Cha, despite under the raging heat of sun Cha still projects her sexiest smile!
…and until the end of the reception, all their guests stayed and witnessed Mike and Cha's joy of each other's company. 'Twas such a happy celebration!
…To Mike and Cha, may you grow a big Happy Family! Congratulations!
Preparation: Mandarin Hotel, Makati

Ceremonies: Sacred Heart Of Jesus National Shrine (San Antonio Vill., Makati),
Reception: North Forbes Park, Makati