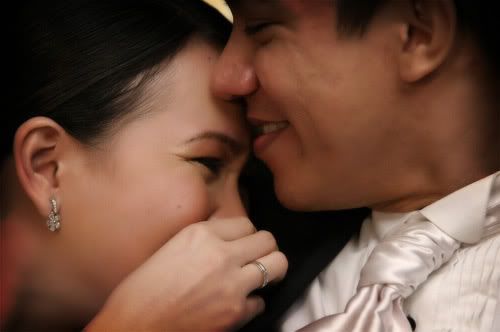 *Sorry for posting sooooo late! I got caught up in a lot of things*
Marlon, an engineer working in Singapore found us in the Internet!  And through a long distance relationship, he proposed to get married to the girl of his dreams, Jammy!
We arrived early for the preps which was good… lots of time to shoot!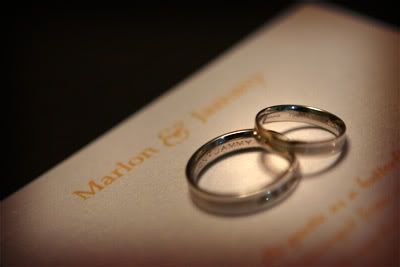 And here's a shot of the make-up artist-Ms. Carlan as she does the pretty bride.
Marlon asked me to shoot his Prada Shades… so here it is! Hehe!
The Church was awesome… very, very nice! it was my first time to shoot in this side of town! Check out the Jammy's trail, twas a mile long!!!
but the ceremonies?… twas surprisingly quick.  The Priest was in a real hurry!  ("parang gulity!" haha!)  Good for us and especially for Marlon, the groom who was sweating profusely.  Men, it was so darn hot during that afternoon!  But for Jammy, the bride, "no sweat"! She had a fixed smile all the time!
Sharing with you more shots of their beautiful wedding!
To Marlon and Jammy: Congratulations and we wish you a happy, happy, happy married life!!!
Preps: Laguna Technopark Hotel, Sta. Rosa Laguna

Ceremonies: Cabuyao, Laguna

Recepction: Laguna Technopark Hotel, Sta. Rosa Laguna