Posted by Ferdie Flores, MSCE, Wedding Photographer Philippines
Wedding Date: 20 February, 2009
Location: Horizon Hotel, Boni Ave., EDSA
Ceremonies/Reception: Oasis
Events Coordination: Bash and Coordinates by Glens Chua
Host: Glens Chua (09178480896)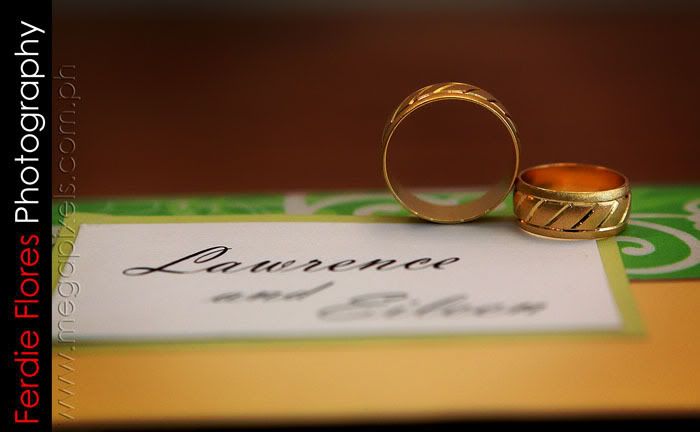 … and to start it off… here is their onsite wedding video (same day edit)

Lawrence + Eileen Onsite wedding video from Ferdie Flores on Vimeo.
It's a full team for another Blissful Oasis garden wedding!
First stop: Oasis!  The team dropped me at Oasis  to do the groom's preps first while the half of the team head for the bride's.
Here's Lawrence!  Jolly as ever!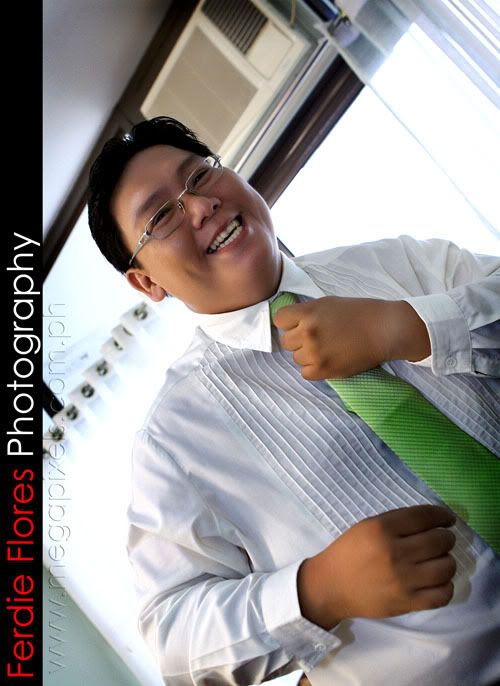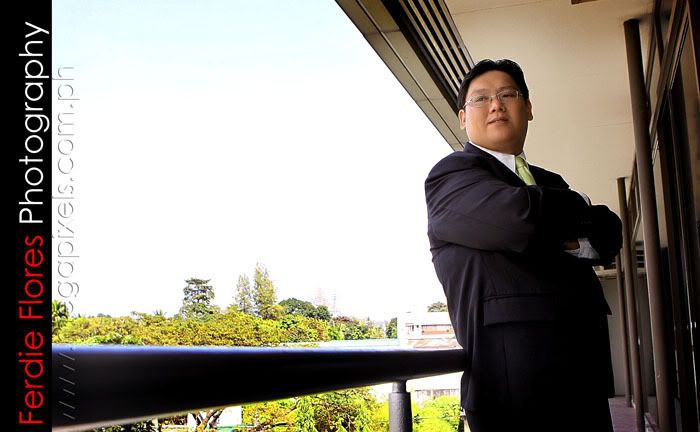 It was like answered prayer afterall they wanted a garden wedding!  The sun was shining so bright, Lawrence was sweating profusely during our short shoot! "Syempre, smile pa rin!" Hehe!
… and then I followed to Eileen's preparation at Horizon Hotel! Eileen, the bride, was already done… perfect timing for me to do the short shoot!
… and we're back to Oasis! Expecting another Beautiful Garden Wedding!
To Lawrence and Eileen!  Congratulations and lots of warm wishes!!!
*** End of post ***