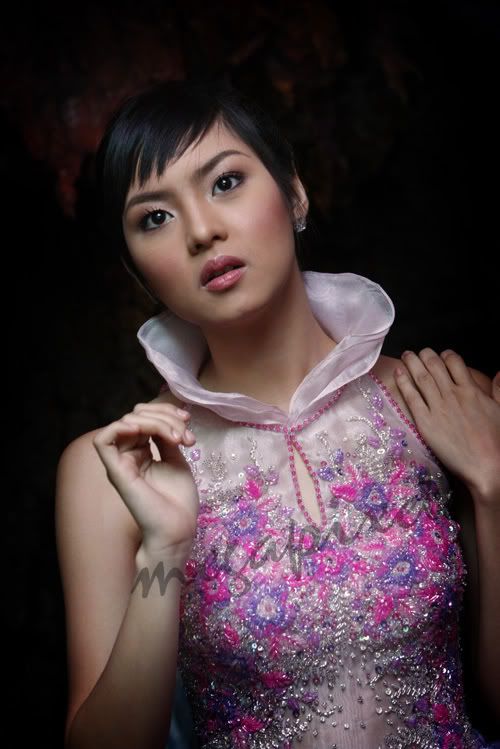 :o) Whooopeee! Another PBB star turns 18. We were delighted upon the request to shoot for Kim Chiu's debut!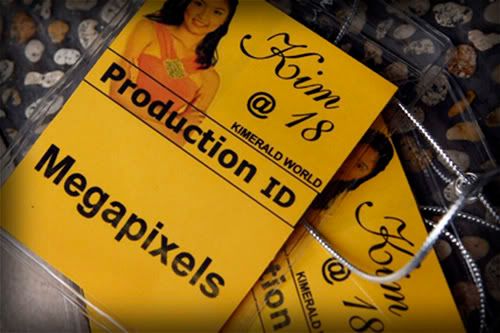 Kimberly Sue Chiu was the first grand winner of the ABS-CBN's Pinoy Big Brother Teen Edition (Season 1) held 2 years ago (2006). My 4 yr old daughter really, really likes her. She can't remember the name but calls her by singing: "Kering-keri! Susunod sa aking galaw!…"
Kim is a sweet and charming Cebuana which made myself tongue twist trying hard to speak Cebuano to everyone in her family. :o) Hehe!
The party was sponsored by Kimerald World spearheaded by Atty. Lois Mimay and the gang, organized by Loi Villarama! :o)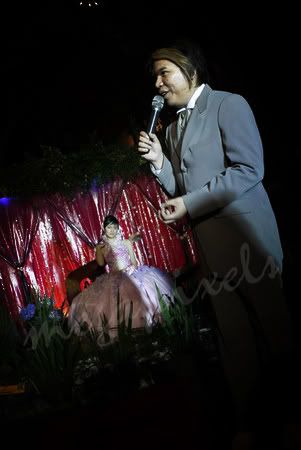 Here's a shot of the beautiful gown made the couturier master Edward Teng. It had lots and lots of Swarovski diamonds beaded through months of labor! It's a good thing I brought a simple dark cloth to serve as a background and then a few photoshop tricks… and then… Whoooala!!! (instant studio)
She actually had a 2nd gown (located beyond)
Kim upon arrival
and she had 2 cakes by Josie of vienna cakes:
during the preparations:
She was such a princess!… Too pretty!!
and the party…
Here's the sponsor's message read by Ms. Eloisa…
Kim at her Cake…
…and of course, to top it all up we prepared an onsite MTV :o) It was so tough not having too many clips to do with… but Mafie never fails! :o) (click here to watch it!)
And Lastly, Me, Loi, Kim with Gerald and my wife Jeng.
To Kim: may the Lord keep blessing you and your loved ones! May you reach your dreams far more than what you wish for! Happy, happy 18th Birthday! Stay sweet and happy!
Venue: The Secret Garden, Novaliches, Quezon City