Alas! It's December, the wedding Season. It was the start of our streak of December weddings. We came home from 3 weddings at the start of December, giving ourselves only 30 minutes of sleep, then drove to cold Tagaytay for Jeff and Josie's wedding! Woohooo!
We arrived too early… seemed like everyone, even the guards, were still asleep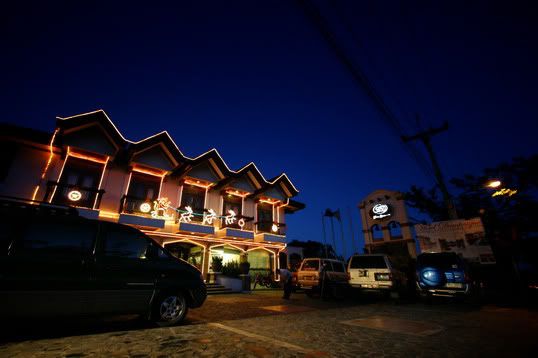 … so we drove back at the Rotonda… "Starbucks" anyone?
Little did we know, that Josie, punctual as always, started the preps without us! :o) "A lot of catching we did!!!"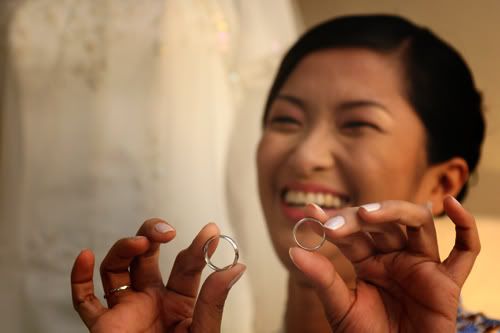 and this shot, still not by by Allan (main-… he is more than 4 feet ya know!) besides, Josie…is towering high dude! she's even taller than me!!! c",)
… it was such a perfect day, blue skies… and The Calaruega Chapel… ever faithful as always.
Unfortunately, the Reception (Sonya's Garden) was too bright, it was hopeless to play their AVP flashback photos, Jeff and Josie would have been so proud!!! So here it is (Photo AVP flashback)!
…even Karlo's, their soon to be brother-in-law, prepared a surprise AVP wasn' t played. :o(
Well it was a fun-fun party anyway!!! :o)
to Jeff and Josie: watch your heads! "Tatangkad kasi eh!" Hehe! Congratulations and Best Wishes!
Church: Chapel of Transfiguration, Calaruega, Cavite

Venue: Sonya's Garden, Buck Estate, Alfonso, Cavite