It's one weird summer weather, don'tyatink? Nice, bright, sunny Morning… then suddenly, rain poured in the afternoon…!!!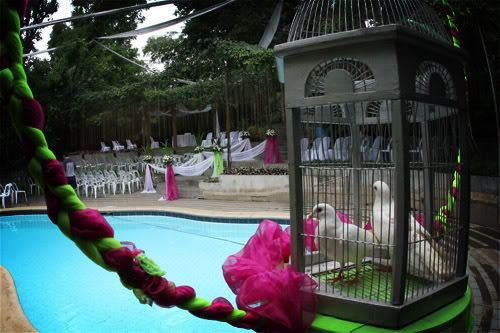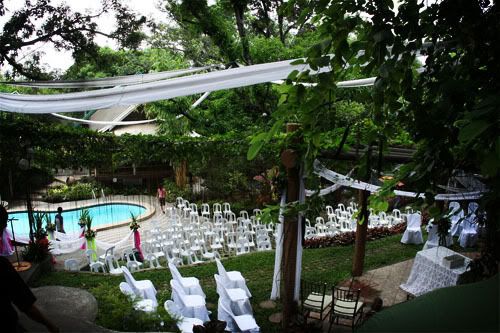 It would have been one enchanted garden wedding for Ian and Lisa but sigh, did the rain ruin it? I guess not, it was God's simple way of enclaving it all! I must say, the organizers (Imagik Events Management) did a splendid job… it seemed like it was a well organized "Plan B"!
I was not present during this wedding which means "No shots by me in this post!" I was in another videography engagement far West of Manila.
I heard the guys had a hard time doing this shoot as the rain poured heavily causing a lot of power interruptions (blackout) and the like. It was like shooting in the dark with candle lights, a Dramatic wedding indeed! How romantic isn't it? Nonetheless, there was nothing stopping Ian and Lisa. And the interesting part…at the time: "Kiss the bride!"…and suddenly, "There WAS LIGHT!!!" The electric power suddenly came back! Whooohoooo!!! What a wedding!
check out their onsite video below…
Here a shot of their unique cake… interesting!
Congratulations Ian and Lisa!
… Not to forget, their onsite wedding video. "A Two thumbs up! (despite the circumstances!!!)"
Preparation / Venue: Callospa Resort, Antipolo City