Posted by Ferdie Flores, Philippine Wedding and Debut Photographer
Venue:  Fernwood Gardens
HMU: Joel Miguel
Event Host: Loi Villarama
Event coordination: Loi Villarama Events Management
Lights and Sounds: Soundlevel
18 years ago Mt. Pinatubo erupted!  Yup, it's been that quick… I was still in high school back then!  It was unforgetable for the Maragas Maramag family as well… it was the birth of Miss Giana Chloe Maragas Maramag… and check it out,  even whole country annually celebrates her day… It's the Philippine Independence Day!!! Mabuhay!!!
We were commissioned to do an onsite SDE debut video for Giana… I think the most difficult SDE's are of debuts.  Unlike weddings, the preparation is quite short since we'll only be shooting the debutant's few stuff!  Also, there wouldn't be any church clips to play with for the video… and to make it more challenging, there is also the trouble of forcing the celebrant for a few extra pictorial shots for the video. What about the Element of Surprise?  For Giana's case, it was a bit harder… we actually went through the Fernwood's reception area backside kitchen since some of Giana's guests arrived unexpectedly early…
Enough's said.. here it Giana's debut SDE video… I hope going all the trouble was well worth it! 🙂 Enjoy!!!

Giana turns 18 (Fernwood Gardens debut) from Ferdie Flores on Vimeo.
Giana has now bloomed to be the Maragas Maramag' very own Maja Salvador Princess… Here are more of Giana's grand debut Party Photos:
… at first sight of the cakes… it immediately reminded me of someone extra special to our hearts! check out this post (Kim Chiu's debut)!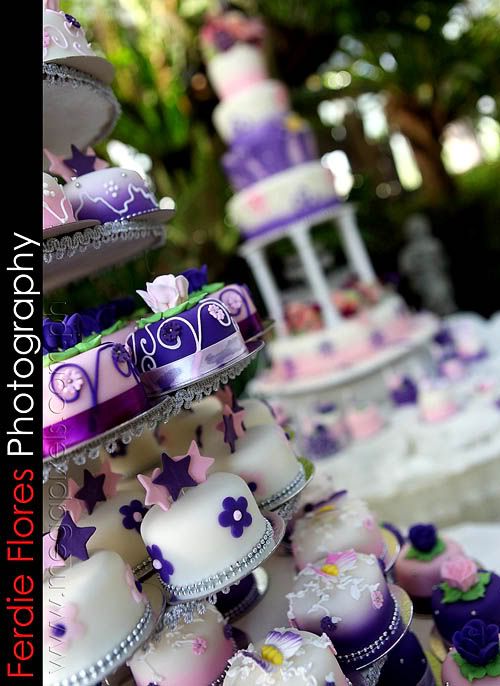 … Yup… definitely as pretty as Maja! 🙂
… Inuman na!!! 🙂
To Giana… sorry again for having you to go into the trouble of pictorials!!! 🙂 I hope it was worth it! Happy, happy 18th birthday!!!
*** end of post ***