Posted by Jeng Sy Flores, Wedding Photographer Philippines/ Wedding Makeup Artist Philippines
Have you ever thought how Ferdie and I became a couple?  Hey, just in case you are interested, Ferdie and I were invited to share our love story at the TV program, The Sweet Life. Hosted by Lucy Torres-Gomez and Wilma Doesn't, the show talks about different stories of life, tips on households,  special talents and for this month, they are featuring different love stories of couples from all walks of life. Special thanks to my friend Loi for making this happen. This is actually my 3rd TV appearance ( AS IF!! ). First was when we were interviewed in RPN 9 regarding Megapixels, how we started the business and everything related to photography. Next was also in QTV 11 when I was one of the makeup artist of a reality show. O well, I hope i can watch the episode this time. The Sweet Life is shown Mon-Fri 5pm at QTV 11 or at Channel 24 at Sky Cable. Expect our episode in a week or two.
Here are some photos taken during the taping: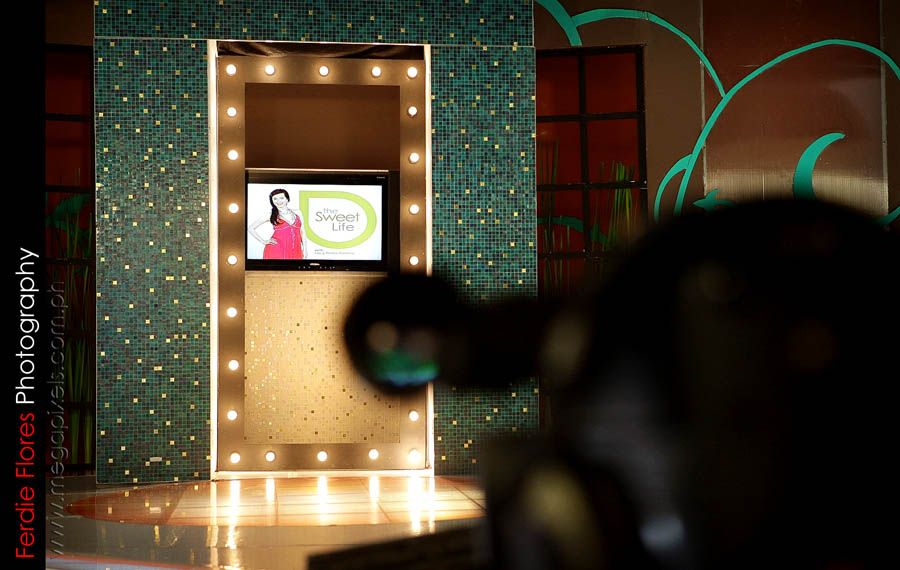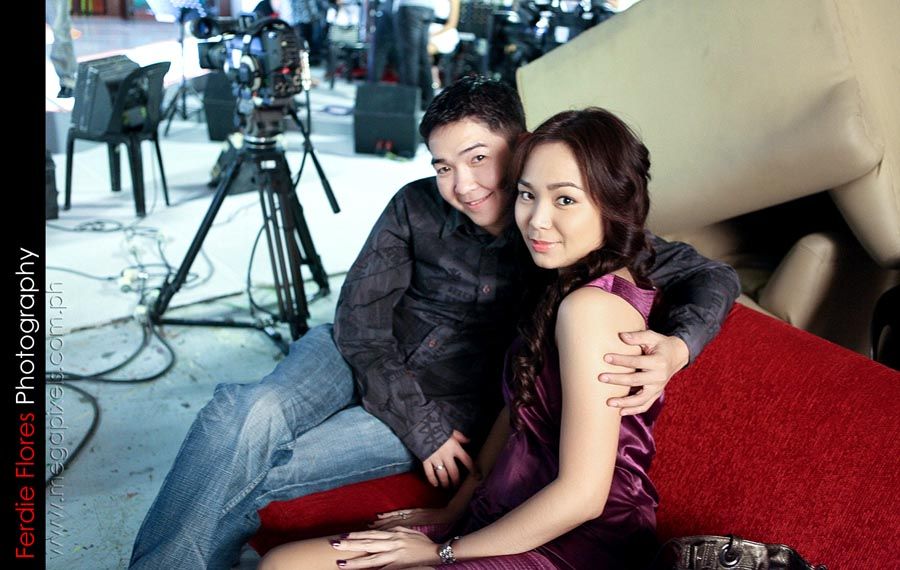 While Ferdie was having her make over. Of course I did my own makeup. Thanks to Martini for my hair!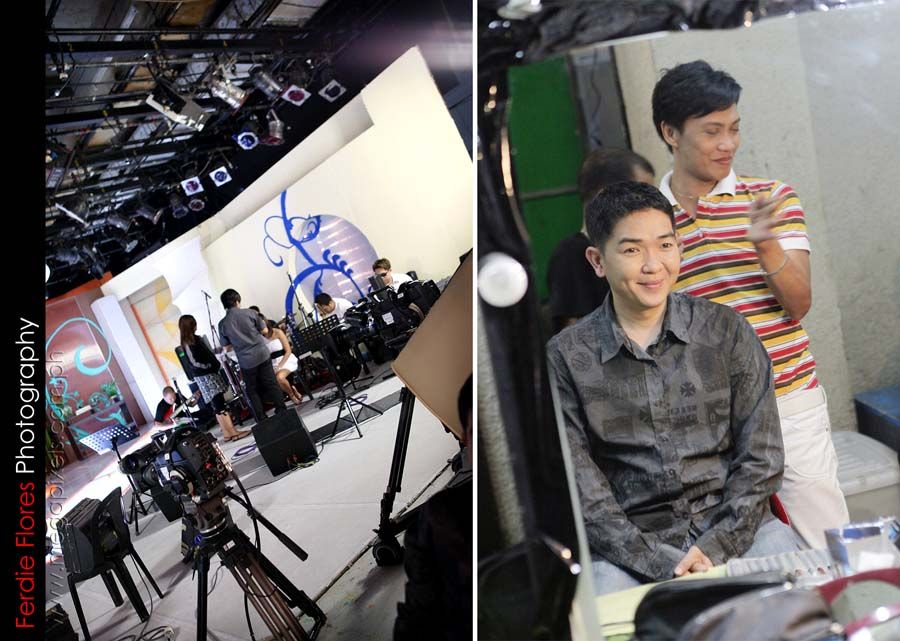 Ms. Jamie Rivera and Francheska were one of the guests during the show
Wilma doing her magic trick!
And now, here's our part! Photos taken by Chic Dacanay, the SP assigned to us.
While our wedding video was being shown in the VTR
I was looking intently at Ferdie while he was telling his story, baka maiba e, he he
Ferdie's close up shots during the interview, ARTISTAHIN!
Photo OPP with the 2 hosts:
Finished taping at 8pm. Calltime was 4pm