Posted by Ferdie Flores, Philippine Wedding Photographer
Makeup by Jeng Sy Flores, Hair by Martini
Photos by me(Ferdie Flores) with Allan of megapixels digital studio
Coordination: CBC Events by Carol Masangkay and Meann Bernardino
It was my first time meet Bon and Therry!  Unfortunately, Jonard, who did their prenup couldn't make it to their wedding… too bad Nard, you missed a lot!
During the preparations, Therry expressed her excitement regarding her onsite video.  At first, we disagreed to use her preferred song… but then again the "client is always right!" – Here's Bon and Therry's Wedding SDE Video (preferred music score: Guy Sebastian's "Angels Brought Me Here"
It was also funny coz  just 2 days ago, we had a shoot at the same church Christ the King and at the same time, same team!!!  We were quite tempted make use of the video clips we used then!  Hehe!  Don't worry Bon and Therry, these were all brand new footages! Enjoy!
Bon+Therry Wedding SDE Video from Ferdie Flores on Vimeo.
Believe it or not, this shot was by Jeng (infared Camera test shot). Artwork by Nik Alinsod:
Here's sharing more of Bon and Therry's beautiful wedding!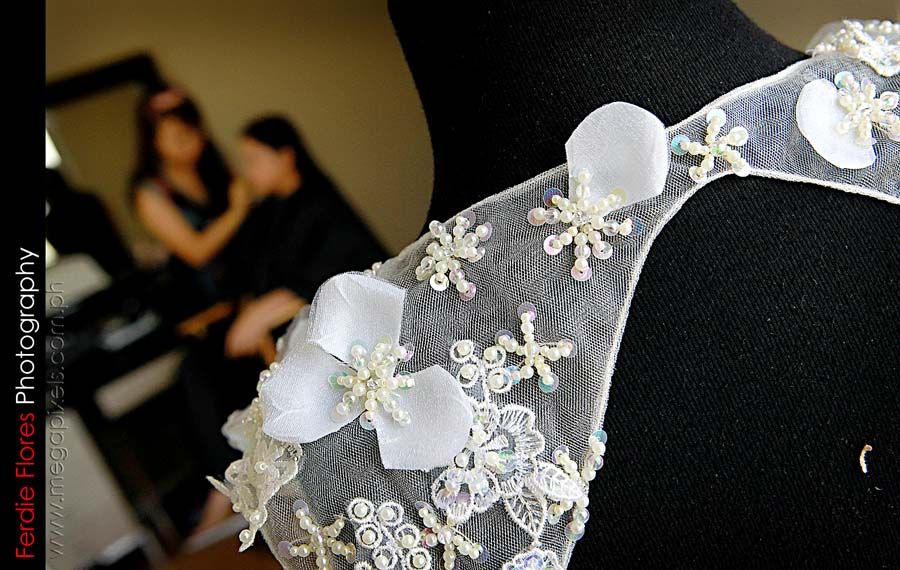 And here's a Photoshop trick i grabbed from a Photo magazine… not bad eh! :)… Next time I'll bring my tripod! 🙂
Thanks to the wonders of photoshop!