Posted by Ferdie Flores, MSCE, Wedding Photographer Philippines
Event Date: 23 Dec 2008
Groom Preparation; Sulu Hotel, Quezon City
Bride Preparation: Fernwood Gardens
Ceremonies: St. Francis of Assisi, Fernwood Gardens, Quezon City
Reception: Fernwood Gardens, Quezon City
Event Coordinations: Loi Villarama Events Coordination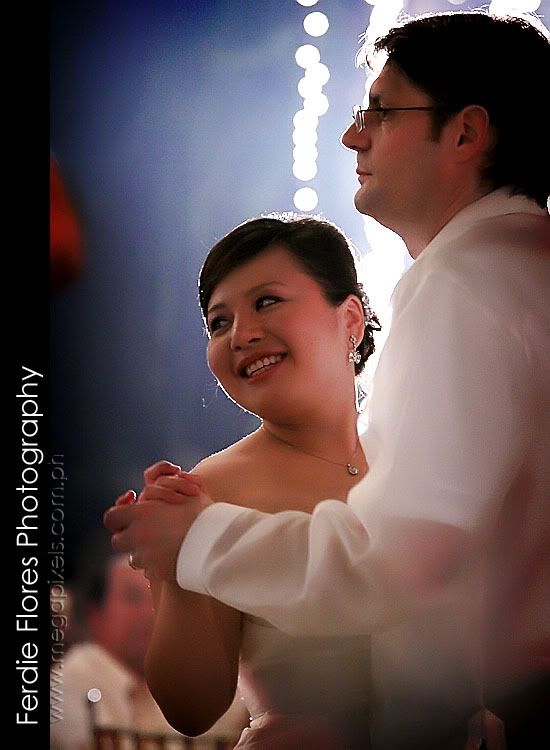 Two days to go before Christmas, and it was Ben and Angel's wedding we go!
Upon the bride's request, Joey (main photographer) left early for the Angel's early calltime!  The ceremonies won't start until 3PM but she had make-up start as early as 9AM. And here is beautiful Angel Rose, the bride: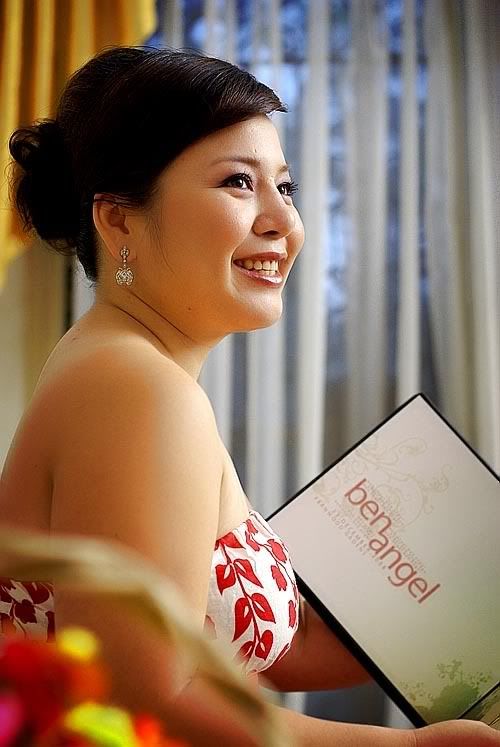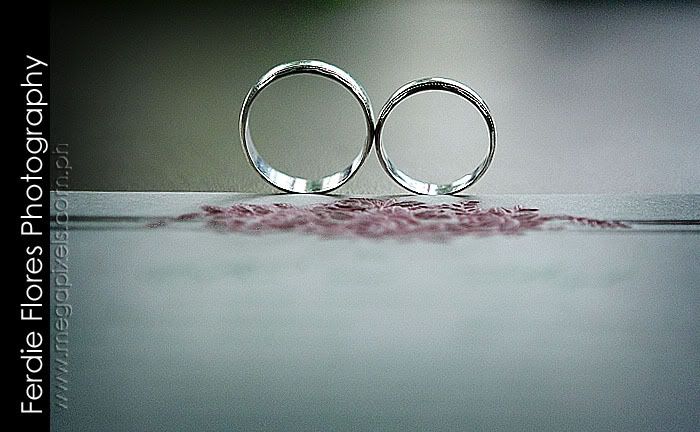 I did Ben's preparation shots at a different location, Sulu Hotel.  It was a shame having to arrive late at the hotel… a tall humble Englishman eagerly approached me… it was Ben, I was actually expecting someone older looking… It was my first time to meet Ben!  He was totally blooming that day!  Angel has been doing a good job taking good care of him!  He was obviously excited!
Lots of surprises came Angels' way, one of which is her Sister's gift… Fernwood's Best Bridal Grand Intro…
Then at the reception… everyone enjoyed the celebration most especially Ben! Special compliments goes the excellent hosting of Loi Villarama… very well done as always!
Check out Ben and Angel's unique cake… defintely an eyecatcher, requires a close look!
…Once again… Welcome…Mr. and Mrs. Ben Goldstrom!
…and oh,they also had an onsite wedding video… delivered just in the nick of time!

Ben and Angel onsite wdding video from Ferdie Flores on Vimeo.
and to top it all… Ben and Angel also had their onsite Album before they left! Check it out!!!
to Ben and Angel… Congratulations!
***end of post ***