Posted by Ferdie Flores, MSCE, Philippine Wedding Photography
Preparation: Hotel Sofitel (Philippine Plaza Hotel)
Ceremonies: Ermita Church
Reception: Hotel Sofitel (Philippine Plaza Hotel)
Makeup: Jeng Sy-Flores with Carlan Teng; Hair by Martini
Coordination: Jhune Salud Events Coordination
Here's another of our December stints! 🙂 I'm so happy with this shoot… I think I outdid myself again! 🙂 (All shots posted below taken by me) Hehehe! Thanks again to my friend Photographer  "Senator" Orly Mercado for accompanying me on this shoot!
Also, in this shoot… "TEST shot" of our "Do-it yourself" Glide Track! Whooopeee!
I'm so glad to share with you Alain and Sarah's Beautiful Sofitel Wedding:
Alain and Sarah Wedding SDE from Ferdie Flores on Vimeo.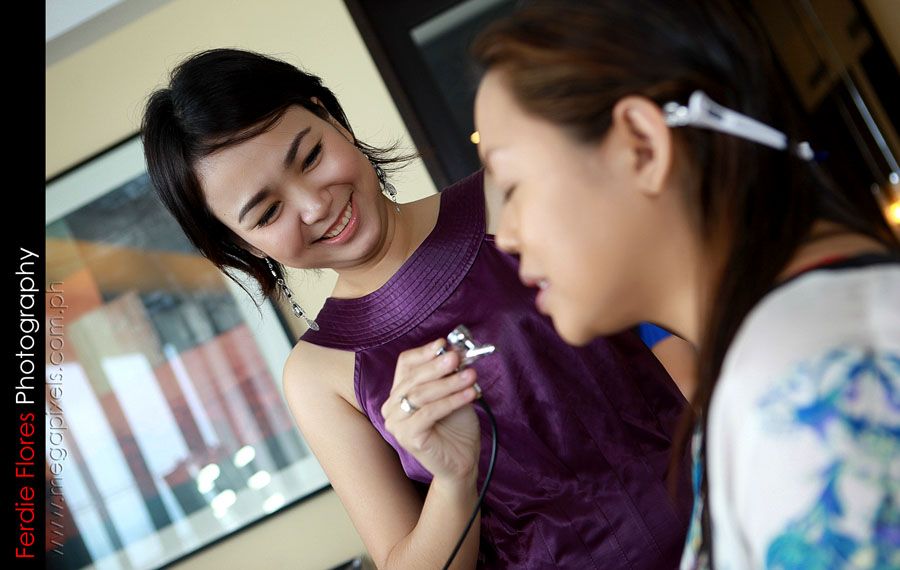 Shots of the groom by my friend Orly! 🙂
… and yes, I took shots of the bride at the bridal car then run up the loft and took a few shots of of Sarah'swhile slowly marching down the isle and hurried back down to shoot more at the procession!  "Mabuti na lang nagenervon ako!"
Here is the ever reliable team of Jhune Salud!
… then there's… me with the couple! 🙂