Yup! It was Dec. 8, yearly, my Mom celebrates her birthday on Dec 8… She started doing it since she was child! But sorry Ma, I had to do a job first! After all, its GMA7 kapuso's Elmer and Hazel's wedding. It'll be such a compliment to serve one of GMA7's producer and editor!
GMA7's Editor? Haha! Goodluck to us!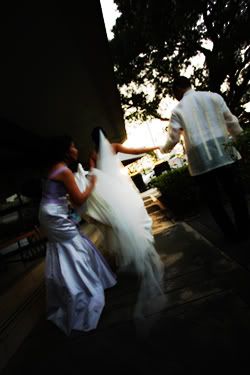 Its a good thing it was no Cinderella banquet, and so I made to my Mom's birthday party! Happy birthday Ma!
check out their onsite photo AVP
Preps: Linden Suites

Sta. Maria Dela Strada Church, Katipunan Q.C

Mango Farm