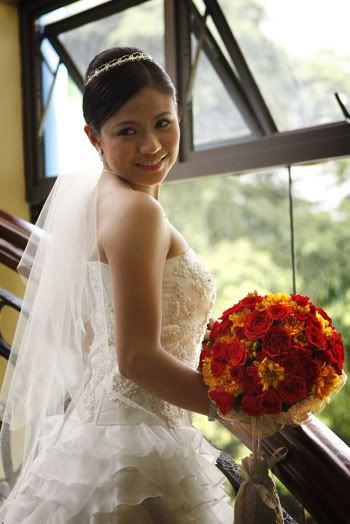 Bataan, the cradle of Philippines Heroes… what a lovely place to be wed! This was where Balangueno locals Jayson and Denise insisted on tying their knot!
At first, we all thought it we were off for a 4 hrs drive but Balanga, Bataan was just at the tip of the province… Got there in 2.5 hrs. In short, we were toooo early! Haha! Lots and lots of time for pictorials! :o)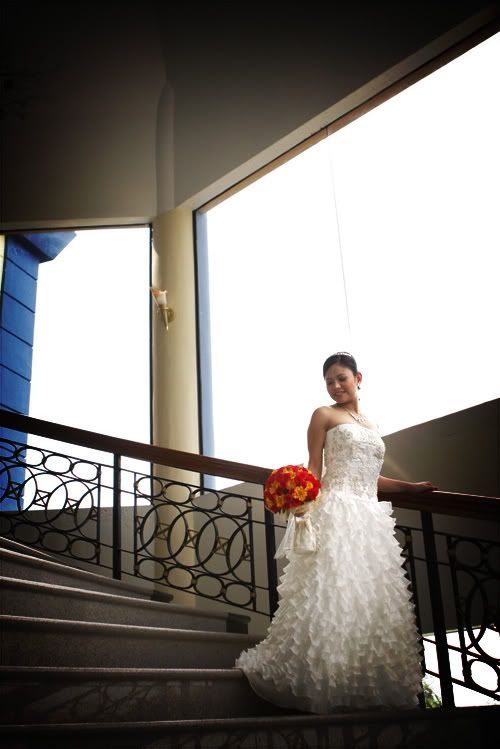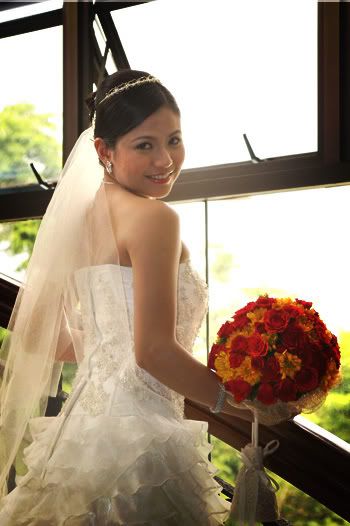 It was a "day-by-day' Christian wedding held also at the reception venue which made it quite hard to do the onsite wedding video. Nonetheless, Mafie naver fails to deliver! Click here to watch it!
At her march, Denise was all smiles despite the nervousness!
More pictures during the ceremonies:
The reception was done with a series of song numbers, singers from both clans! i must say, they are all good! Jayson and Denise, should we expect another Vontrapp family out of this?
To Jason and Denise: Congratulations and best Wishes!!!
Preparation: Crown Royale Hotel, Balanga City, Bataan

Ceremonies & Reception: La Vista Island Resort, Balanga City, Bataan