Posted by Ferdie Flores, MSCE, Philippine Wedding Photographer
Preparation: Summit Ridge, Tagaytay
Ceremonies: Chapel on the Hill
Reception: Splendido, Alfonso
Photos by: Megapixels Digital Studio
Videos by: Threelogy video
Coordination: Weddings by Victoria
It was my first time to be in Summit Ridge, Tagaytay.  It's the new building in front of Taal Vista which opened just recently last 25th of June. Ton and Lea had a top floor room of the hotel. Awesome-awesome view of the Lake by the way! It's a perfect place to start and celebrate!!!
The downside though, I find the room to0 small but Ton and Lea didn't mind at all!  During the preparations, Lea, was literally expressing the tension but personally, i can't see in front of the lens… She looked so cheerful and stressfree actually!
It's a grand wedding they've prepared…  It's a Wedding at the "Chapel on the Hill", and a Gathering at "Splendido".  It was an honor working side by side with one of the finest videographers in town Bong with his "Threelogy Video" team.  Their onsite video? it brought the house down!  It was definitely something… their friends shouldn't have missed!
Here's sharing with Ton and Lea's beautiful Tagaytay wedding: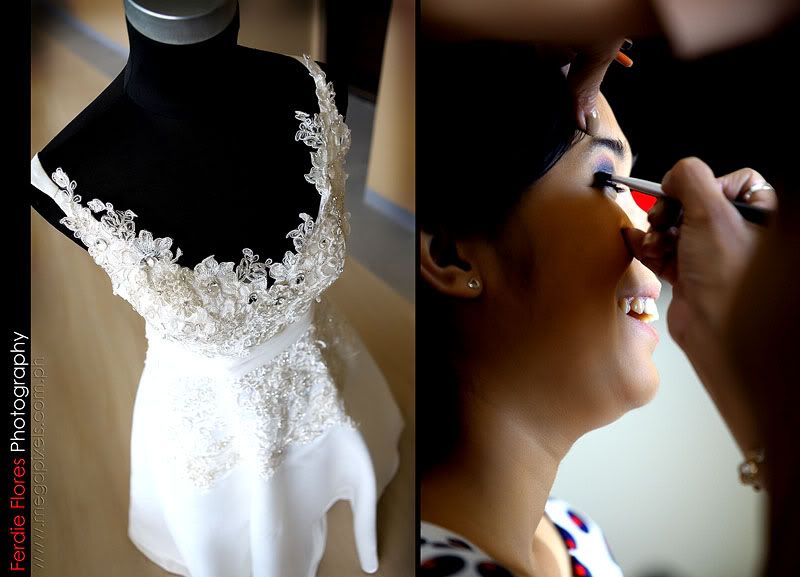 To Ton and Lea, Even with the rush and rains, we certainly enjoyed your big day!  Congratulations!
.
*** End of Post ***