Posted by: FerdieFlores, MSCE, Philippine Wedding Photographer
Workshop Date: 03-06 April 2009
Venue: Chavit Singson's Baluerte Park, Vigan, Ilocos Sur
HMU: Jeng Sy-Flores and Marissa Buenaventura
Event Organizer: Society of Portrait Photographers of the Philippines
Event Host: Governor Chavit Singson
Event Sponsors: Columbia Digital, Fuji Digital, Albums & Co., Ynzal Marketing, Aperture Trading, PCCI, I-Mag, Picture Perfect Dita Sandico Ong, Partas Bus Co., Tanduay
As part of our mission to of uplifting the passion…. Even with the hectic schedule, me and wife, Jeng, joined SPPP's 8th mentor series titled: "Baluarte Ti Vigan".  And being an active member of the club, I obliged myself to help out.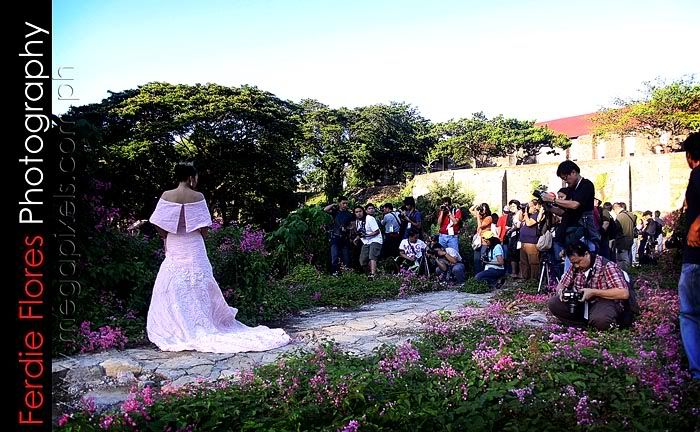 Jeng and I arrived with the advance team (a day before the workshop).  Jeng, by the way, is also one of the official make-up artist of the club.
I was surpised as one of our mentors Miss Leah Taas and "Club Senator" Orly Mercado asked me to share my works with the participants.  I came unprepared so I had to download most of my works online… and had to do an instant AVP.  Google's Picasa did the trick!…You should try it sometime… Thank God the Baluarte had Wi-Fi although it was frustratingly slow!
During the course of the Workshop I was quite excited to show my work… but darn… someone accidentally pulled the projector's plug!!!  (Ooopsss! It was actually me)… Hehe!  So here it is again! 🙂

FTF_SPPP_wedding photo sampler from Ferdie Flores on Vimeo.
The workshop is a gathering of all sorts of Photographers, be it a die hard hobbyist, Glamour and Fashion photohgrapher, Food Photographer, Wedding Photographer… everyone was welcomed to join.
It was unfortunate that I only had a short stay with the group as Jeng and I needed to rush to Laoag airport and prepare for Daniel and Angels wacky wedding!
Here are some images form the workshop!
The Early Saturday Morning shoot at the Historic Sta.Maria Church!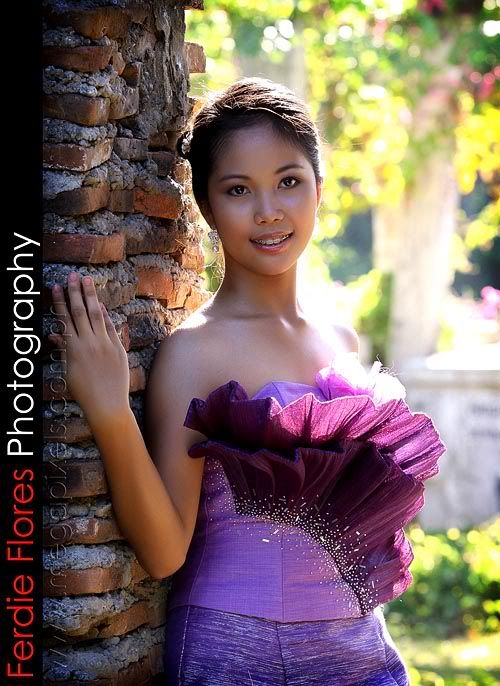 and here is Jeng! 🙂
… and here is Dail Deri and her long lost brother! Don't they look lovely together?… 🙂
Here's a quick shot off Jeng's Avante Garde works (I wasn't able to attendthe workshop though as we had to leave early)
and here's is one of our Mentor's work (Male AvantGarde make-up by Sir Ibarra Deri!) WOOT!!!
Special thanks to the Event Organizers: Sir Boy Samson (club president, the officers and secretariat, and  Noel San Andres who made it all possible! –  SPPP's 8th Mentor Series: "Baluarte Ti Vigan" another succesful event!
*** end of post ***