posted by Ferdie Flores, Philippine wedding Photographer
Venue: Camp Crame Grounds, EDSA, Philippines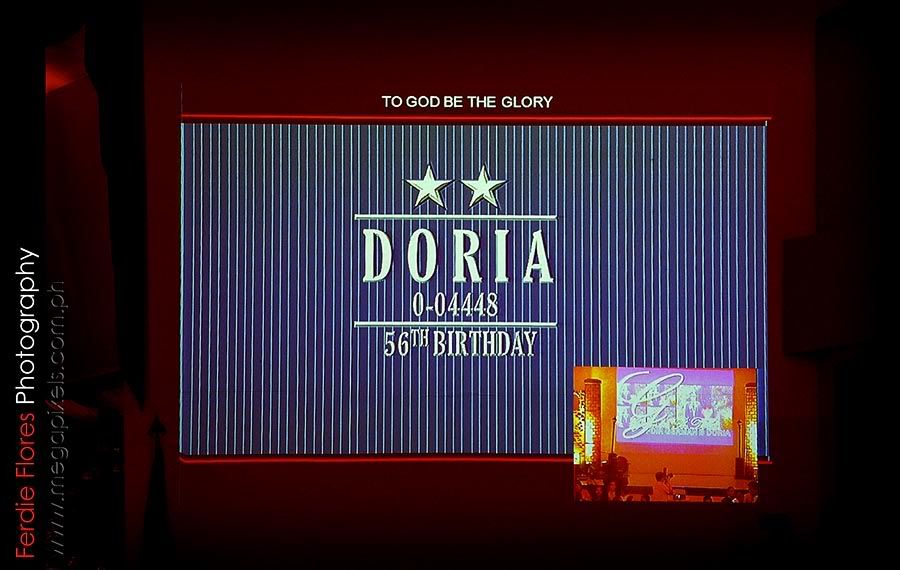 Image on the video wall that was displaced the whole night by others
PNP Director / General German Barut Doria shares with his friends how he spent his last 38 years with PNP. His  speech and his life story, a strong person from humble beginnings…. very inspiring!  No wonder he has a lot of friends.   More than 500 guests was the count during his 56th birthday party.
Yup, he also celebrated his 56th birthday together with his early retirement!  What a sweet gift for oneself and for his family!
I'm so excited to share with you General Doria's onsite video… it's the swiftest video we've ever done.  At first we were a bit hesitant to take the job as the requirement was to show it before the Birthday party starts. We got it prepared 30 mins. immediately after his speech.  It's a thrilling onsite video indeed that I myself saw the General teared with joy… Job delivered sir!
PDir Gen German Doria Retirement SDE from Ferdie Flores on Vimeo.
I hope you enjoyed the movie… but you haven't seen nothing yet… Yes, I am a wedding photographer but I think we over did this wedding shoot. hehe!  Sharing with you some beautiful snap shots from General Doria's celebration of his last day as PNP director.  Enjoy!…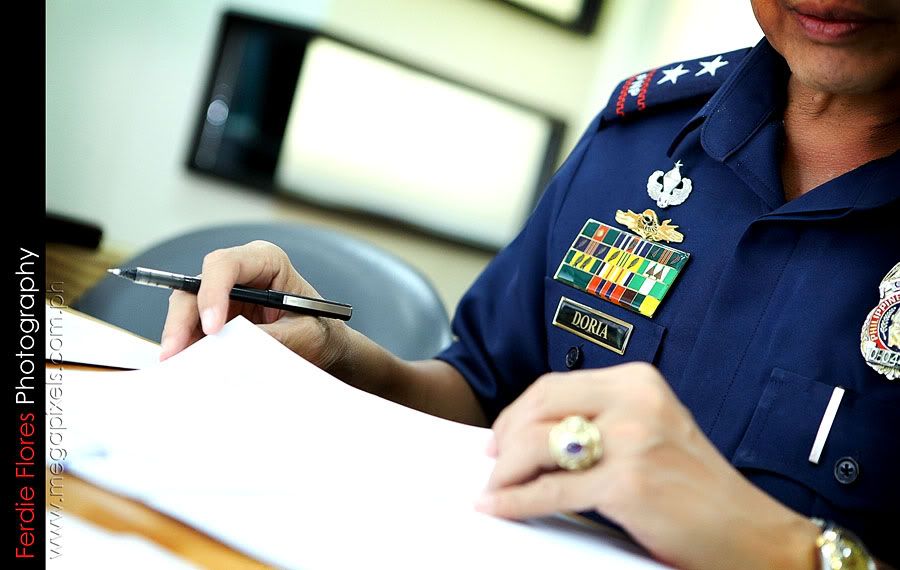 …and to start the ceremonies….
… the fascinating Silent Drill by the PMAers
… the Generals'  staff enjoying the show!
… then here are images from the General's birthday dinner party!
…with fellow retired General Tucaya, family friend of ours.
The guests were entertained by the "Balikbayan Folk Dancers"!
To General Doria: As they say… "You can never put a good man down!"… as i've witnessed myself, you'll still have a long way to go! Happy, Happy Birthday Sir and may you have many, many more to come!!!
*** end of post ***