Posted by Ferdie Flores, MSCE, Philippine Wedding Photographer
Preparation: G Hotel, Roxas Blvd., Pasay City
Ceremonies: San Agustin Church, Intramuros, Manila
Reception: 1 Esplanade, Roxas Blvd.
Photo and Video: Megapixels Digital Studio + Jayson Arquiza-Redefine Weddings (2nd photographer)
After 11 years… Omar and Earl finally ties the knot! 🙂 It was a solemn wedding … where else but at the Historic San Agustin Church!!!
It was our first time to team up with Fellow Wedding Photographer Jayson Arquiza!  Hmmmm… Omar, a photographer himself, must be expecting lots of photos! 🙂 and he has an awesome collection by the way!
It was a full house! The team including me, numbered at 11 (including the onsites crew, assists) while the Jayson had his back-up as well!  It was quite hard to shoot!
About the video, supposedly it was another 1 cam  SDE video but I just have to bring a spare! :)… and what do we get… better clips!  At the reception, I actually took the glidecam/video when Omar and Earl had their grand entrance! Watch it here! 🙂 (Song as requested by Omar: Snow Patrol's "Signal Fire" – OST Spiderman 3… nice selection)… Hey, check out their first dance!

Omar+Earl SDE from Ferdie Flores on Vimeo.
More about the wedding?
Here is Carole (Earl) the bride!!! Ain't she pretty?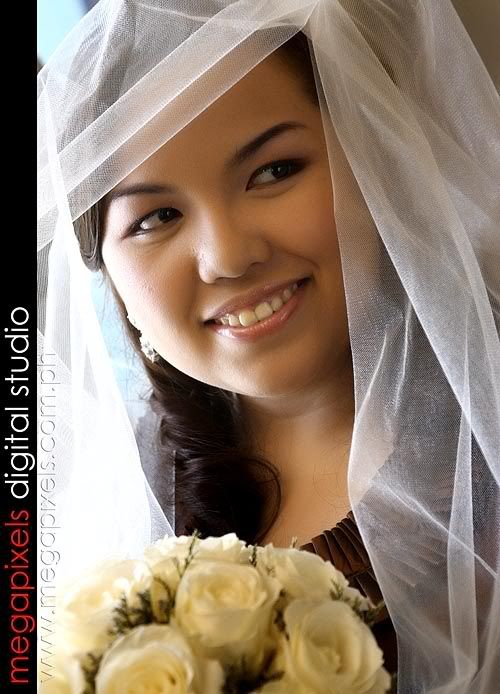 …and here is Architect Omar!
Here's a Fisheye shot courtesy from friend Photographer of mine Jonathan! NICE!!!
… and here's part of the team!  Thanks to sir Jayson for the clicks!
to Omar and Earl… a warm, warm Congratulations and more blessings to come!
*** end of Post ***