Posted by: FerdieFlores, MSCE, Philippine Wedding and Debut Photographer
Event Date: 19 April 2009
Venue: Fernbrook Gardens, Pontefino, Muntinlupa City
Hair and Make-up: Jeng Sy-Flores
Event Coordination: Loi Villarama Events Management
Hosting: Loi Villarama
Lights and Sounds: Sound Level
Gown: Edward Teng
Cake: Judy Uson
Catering: Center Table Catering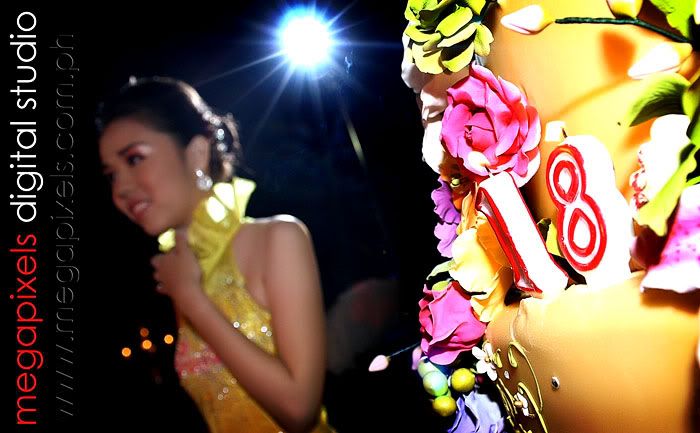 I'm very excited to share with you our first Fernbrook Debut coverage.
We arrived early at Fernbrook (3PM) , intending to do Nikki's pictorials by 5PM… and guess what happened… the Rain poured really hard! Darn! Darn! we missed to get the beautiful Fernbrook sunset backdraft!  Oh well! I guess, when Nikki gets her DVD raw Pictures… she'll be pleased!
We had fun working side by side with the industry's best event suppliers: the powercast team of Loi Villarama and his Angels, the beautiful gown distinctively Edward Teng's, the cake distinctively  Judy Uson's the powerhouse audios by Sound Level and of course, the impressive make-over artistry by no less than my better half Jeng Sy-Flores. And what do you get? An awesome, awesome Party! Here's a glimpse (Nikki's onsite Debut party):
(Featuring "The Best Day of my Life" by Jesse McCartney, A Cinderella Story – OST)
Anna Dominique Esmeralda from Ferdie Flores on Vimeo.
It's a good thing that Jeng was the make-up artist!  It was so easy to asked for favors!  From the images above, can you tell if the make-up was still undone?  🙂
And Nikki? She was simply gorgeous that night!
Read on for more of Nikki's Enchanted party!
Incidentally, Nikki's birthday falls on the exact day of celebration!  Happy, happy 18 year good ones Nikki!
*** End of post ***