Posted by Ferdie Flores, MSCE, Wedding Photographer Philippines
Inauguration Date: 24 February, 2009
Location: MEGAPIXELS DIGITAL STUDIO – SM CITY Marikina
Architect: Jonas Joseph Baradas
Signage Contractor: Dwight Caleb Ong
Albums: Albums and Company by Ariel Samaniego
Prints: Professional Image Works (P.I.Works)
Contractor: The Civil Club Construct and Consult Corporation
Proj. Manager: Engr. Emmily Catabay
We are excited to announce the opening of our First Branch –  Megapixels-SM City Marikina!
It was a successful inauguration witnessed by Special guests, relatives, close friends, fellow wedding suppliers, and some of our beloved suppliers.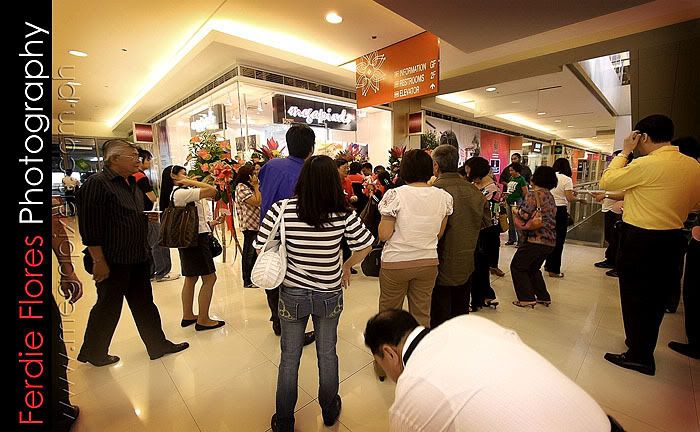 View from Carpark Entry 7
The Opening was followed by a lunch snack at Max's restaurant… thank God it had plenty of tables to spare!
Sigh… Finally I can get some decent sleep! 🙂 (we also did the contract works – The Civil Club Construction)
We invite you, our dear clients to pay us a visit…. It's definitely way, way different from our Main Office…. We hope that you'll have a relaxing experience in our new branch! (comments are also appreciated)
Special thanks to our Guest Photographer Omar, Allan and Vic for doing the shoots! (I also did some shots!)
C yah!