Posted by: Ferdie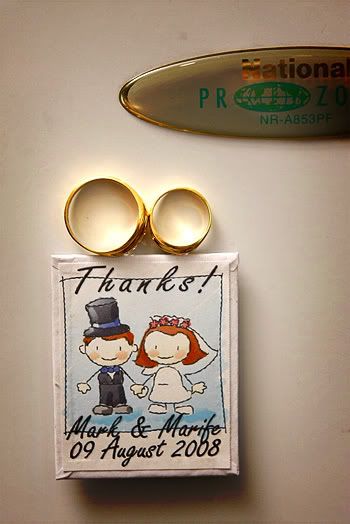 magnet souvenirs… Very Nice!
We've known Mark for quite some time now.  We've met during his brother's wedding – Mike and Maan and Jake and Kathy's wedding… its seems that long term relationships run in their family, i.e. Mike and Maan married after 8 yrs, then Jake and Kathy were engaged for 10 yrs and now…. finally, after 12 long years, it's Mark and Marife's turn!
Mark and Mike are brothers, Maan and Marife are now their wives… Do you understand what I'm getting at?  Is it required to have a lot of M's…. Hmmmm!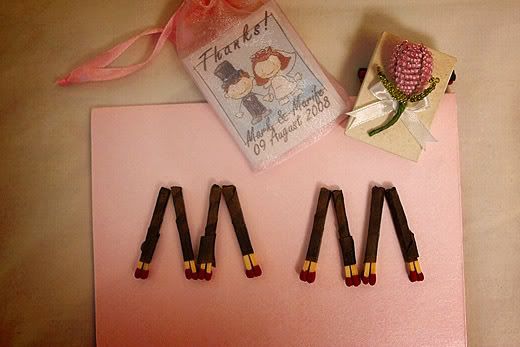 Here is Mark!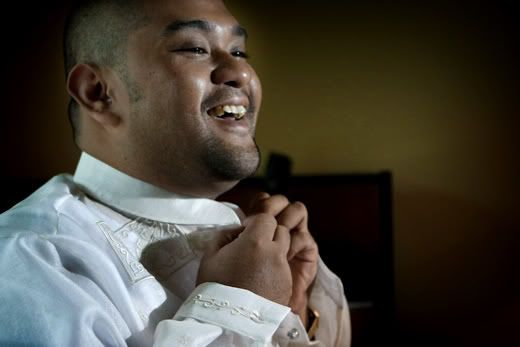 …and the love of his life: Marife (the bride of course). Make up by Jeng Sy Flores & Carlan Teng
at the church
Marife's siblings… Camera Shy family I guess NOT… hehe!
at the venue… MMLDC (Meralco Foundation)
and of course… their onsite video! Even with a single camera package only, it was such a treat!
To Mark and Marife: Congratulations and Best Wishes!  Pasakay naman in your Brand New Car!!!
Preparation: MMLDC, Antipolo City

Ceremony: Immaculate Heart of Mary, Antipolo

Reception Venue: MMLDC, Antipolo City