Posted by Ferdie Flores, MSCE, Philippine Wedding Photographer
Event Date: 19 Dec 2008
Preparation: EDSA Shangri-La Hotel
Ceremonies: Manila Cathedral
Reception: EDSA Shangri-La Hotel
Photo: Megapixels Digital Studio
Video: Director's Cut Video Production
HMU: Cha Cuyong
Waking up from an barely 1 hour of sleep is very hard! I arrived home that night before at past 1 Am from a Tagaytay wedding! Oh well, I've gotten used to this December wedding season after all, December only happens once a year.
It was my first time to work with Neil Burdeos of Director's Cut Video Production and his hyperactive team! Great team by the way!  I think, Jing (the bride) knew Neil way back as they were always saying jokes during the preps, everyone was having fun!!!  I also learned that they'll be showing a same-day edit video, too bad I couldn't stay till the reception… (I'll probably visit Neil site soon once they've posted it)
Anyways, sharing with you some beautiful images of Jon and Jing's wedding!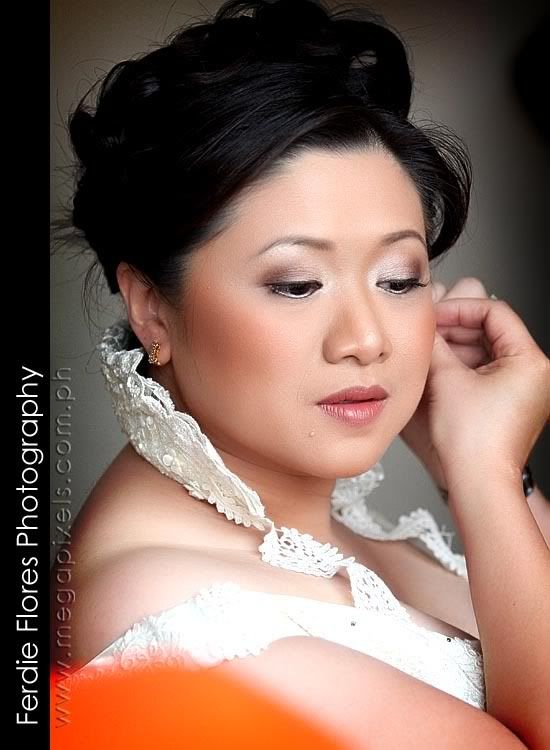 …and at the reception, my team took charge: Nikki and Alan for the shots!!!
To Jon and Jing: Sorry I wasn't able to formally say goodbye but I left you in better hands!  Congratulations!!!
*** end of post ***