Genesis and Katherine (Jake and Kath to their friends) finally got married after 10 long years. :o) What took you guys! :o)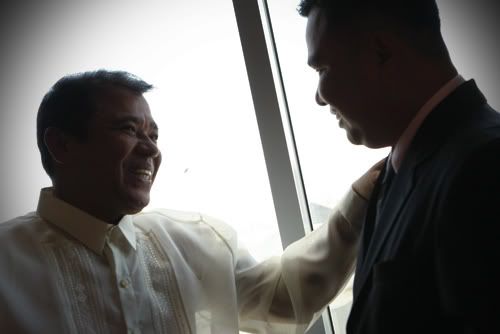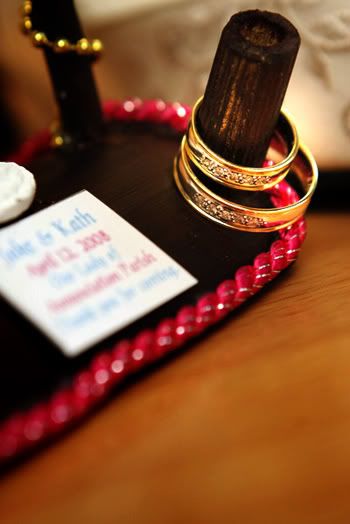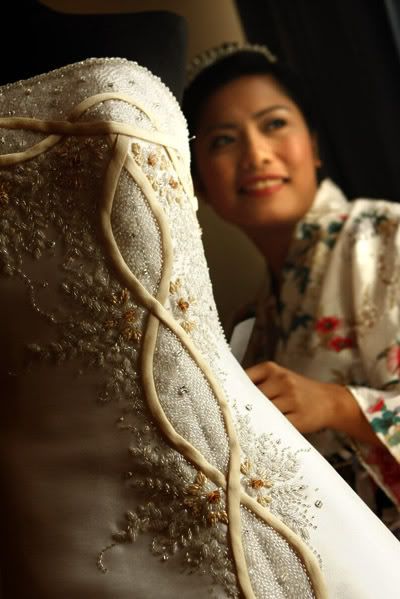 and here's a shot of Jake… with a funny grin! :o)
… during the first dance, we didn't really see much… nonetheless, the smoke machine set the drama!
…and of course, their onsite wedding video by Leo (who made it just in the nick of time!)
Hi to their in laws Mike and Maan, who were continually looking after us! Thank you sooo much!
To Jake and Kath, a warm, warm wish for a new life together!!!
Preps : Great Eastern Hotel ( Formerly Aberdeen Court), Quezon Avenue, Q.C.

Ceremonies : Our Lady of Annunciation Parish, Mindanao Ave., Q.C.

Reception : Saint Charbel Clubhouse Mindanao Ave. Q.C.