Whoooa! A couple of weddings on a Friday weekend! :p
Arthur and Laurice, both Philippines Airlines Flight steward and stewardess had it all! The Looks, the wit, the height!!!
Remember our photo entry for the Close-up Lovapalooza "Kissing by the Bay" contest last Feb 2007? Well, can't blame you if you can't. This shot was one of the three finalist entries.
Arthur and Laurice were our first clients to have their prenup pictorial a year before their event. Haha! "Excited!!!" We we're actually more excited than they were.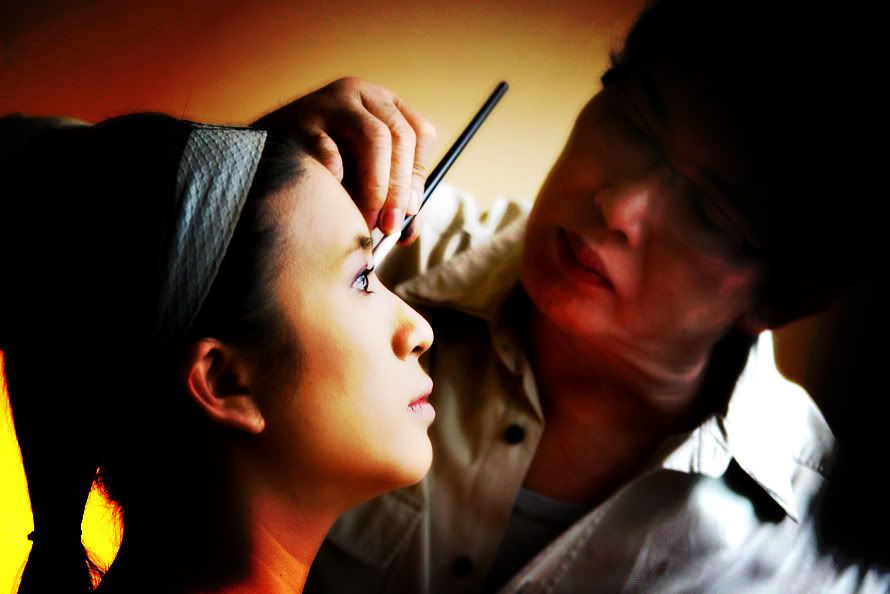 (above) with the make-up guru Fanny Serrano doing the works!…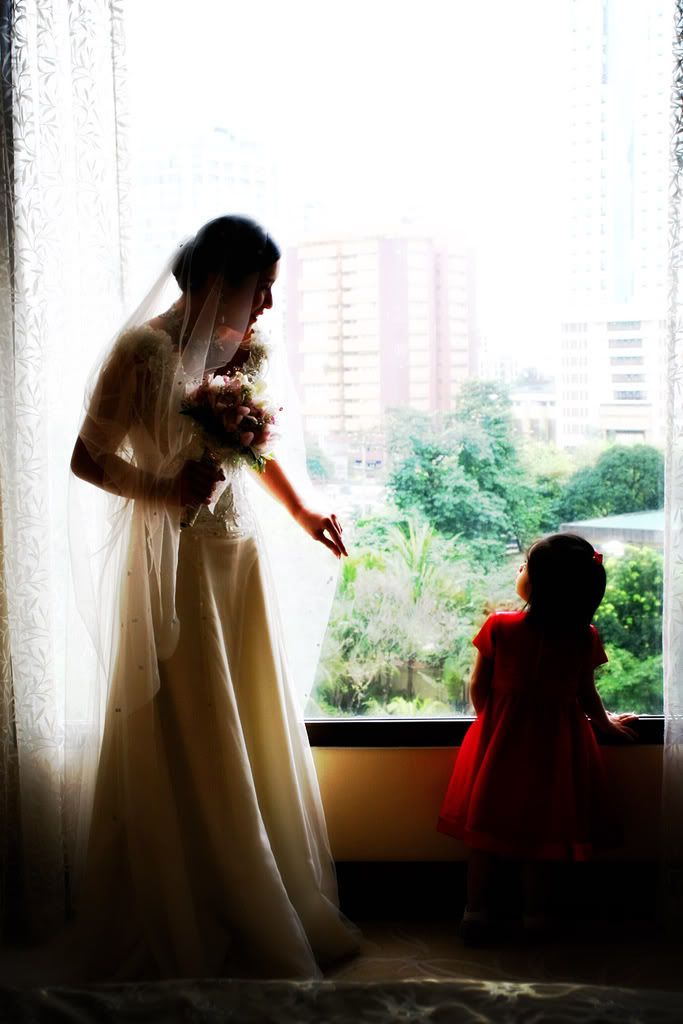 … And finally… today, after almost a year, they get married!
Here's their onsite video.
Church: Nuestra Senora de Gracia
Reception: The Fort Club house, Fort Bonifacio Global City, Taguig