posted by Ferdie
You may have wondered, why on Earth it was unusually traffic almost everywhere last Friday in Manila?… Well apart from being a week ender, it was 8-8-8 (August 8, 2008)… For the chinese, it was a day of luck as the Chineses regard 8 as the luckiest number!  Incidentally, 8 is also mine and my wife's favorite number! It's a perfect day to get married! Almost every church are booked for a wedding… and here is our share! Glenn and Bea's Blissful Fernbrook wedding day!
Bea… the bride, was so beautiful during that day, she resembles but looks prettier than Toni Gonzaga! 🙂 and even more "Kikay" which looked nice in the photos!
Here are some shots:
Their unique wedding invitation… Bea being a flight stewardess had their invites looked like flight tickets/voucher.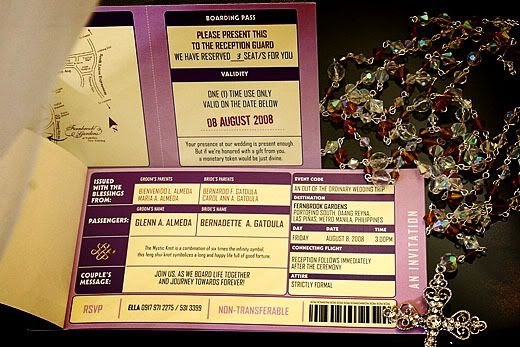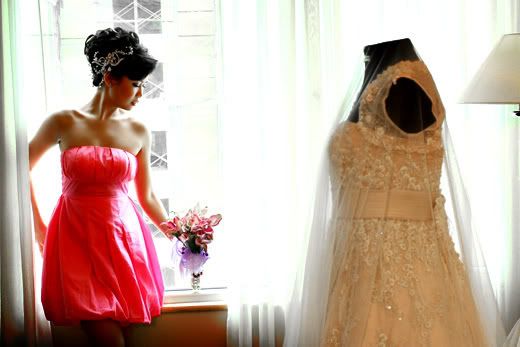 Glenn… the groom, dashing  as ever was just having a grand time of his life… smiling all the time!
…and their Fernbrook Gardens wedding… breathtaking!!  Fernbrook Gardens… regarded as one the most beautiful wedding venue!  It was a fullpacked wedding day at Fernbrook Gardens, Muntinlupa City!  It think the place was serving 4-5 weddings simultaneously during the late afternoons to the evening.
…and their onsite video with the song of their choice… their theme song probably!
To Glenn and Bea: May your life be full of Blessings and Eights-8-8's (Best of Luck) .  Congratulations!!!
Preparations:   Bellevue Hotel, Alabang

Ceremonies/Venue:  Fernbrook Garders, Muntinlupa City